Unique Modes of Transportation
Vehicles such as cars, vans, buses, and trains are the most common modes of transportation that can get a person from his/her place of destination, faster and easier. But aside from these common vehicles, there are other modes of transportation across the globe that would surprise you on how they can get a person from one place to another. Here are a few of them.
Chicken Buses
Chicken buses are brightly colored buses commonly used in Latin American countries such as Guatemala and Panama. They are an affordable means of transportation that can get tourists and locals from one village to another. Originally, these buses are used to transport chickens to or from a market.
 Rail Cart
Rail cart, a mode of transportation found in Philippines, is a cart pulled along rail tracks by a person or people. It has special and adapted wheels to allow a faster journey. Since rail carts can get in the way of trains, passengers are asked to get out the cart, for it to be pulled out from the tracks when the train approaches. And after the train passed by, the cart is brought back to the rail and the journey continues.
Tuk Tuk
Tuk Tuk or auto rickshaws are among the most common modes of transportation in India and Thailand. It is a three-wheeled vehicle used to transport people on short distances. It runs on a two-stroke engine and creates a loud noise because of the engine used.
Cambodia Bamboo Train
Cambodia bamboo train, locally known as Nori, is a makeshift bamboo train powered by an electric generator. It is made of lightweight bamboos that rests on two barbell-like bogies. This vehicle may offer a little bumpy ride but it has a cheap fare and offers a once in a lifetime experience.
 Sled Dogs
As its name suggests, sled dogs are highly trained dogs used to pull a sled over snow or ice. For tourists, dog sled is a unique way and a special way to travel since it can't be experienced in other parts of the world. Nonetheless, dog sled can be a rough ride and a little bit loud with dog's barks. The dogs used in this type of vehicle are strong and quick since they are also used in a winter sport called dog sledding.
 These are just a few of those unique modes of transportation you can ride on when you're at these countries. They may sound a bit weird to you but they are cheap and can offer you a one of a kind ride worth remembering.
---
Tips on Choosing a Travel Website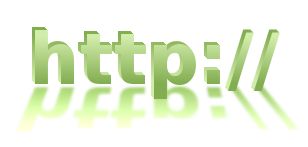 It is a good thing that there are a lot of travel sites nowadays that we can look up to for our travel needs. We no longer have to go to offices just to book our flights or even hire assistants to help us with the hotel bookings. Almost everything that we need for our travel can be done by just surfing the net and browsing travel sites.
 Searching for a good and reliable site for our travel will surely take so much of our time. To help you with this, here are some tips that will serve as your guide in choosing the travel website that is right for you.
Tip#1: Know Your Specific Needs. In choosing a travel site, you should begin with what you need. Keep in mind what you're looking for or you can write down all the things you want to search for your travel. Also determine and add to your list where you want to go, leave, and return.
Tip#2: Seek out for the BEST. Before visiting a travel website, be sure that it is one of the best travel sites you can search on the Internet. It should be listed on the "Best Travel Websites" or on the "Top Travel Websites" so you will not waste your time visiting sites that are not reliable.
Tip#3: Browse/ Test the Website.  After gathering all the best travel sites you found, take a glimpse of each site and see if it is easy to navigate. Also, consider the needs for your travel that you have listed and look up for them in your prospect sites. If it meets yours qualification based on your needs and you like it, choose it.
Doing the tips listed above will make it easier for you to book a flight or hotel accommodation. Since you have selected a site out of the best travel websites all over the Internet, you can be sure that the site is reliable and can be trusted. And if the site is easy to navigate, your time will surely be well spent.
---
World's Best Botanical Gardens You Must See
If gazing upon beautiful flowers in your garden can ease your stress, how much more relaxation will you gain if you visit the best botanical gardens of the world? Traveling can be more exciting and smooth when you plan better and nothing can be more relaxing than seeing the best of what nature can bring. So to give you options on where to travel, check out the list of world's best botanical gardens.
 Kirstenbosch National Botanical Garden
This garden is the most famous garden in South Africa and is located at the foot of Table Mountain in Western Cape. Kirstenbosch is 528 hectares wide including a 36-hectare cultivated garden. You can explore the collection of the country's native and other indigenous plants, an indoor greenhouse, various sculptures, and many others.
 Kew Gardens
This Royal Botanic Gardens is a 121-hectare gardens with botanical glasshouses, located in southwest London, England. It is not just a tourist attraction but also a botanical research and education institution sponsored by the Department for Environment, Food and Rural Affairs (DEFRA). The Alpine house, Chokushi-Mon, Kew Palace, Minka House, Marianne North Gallery, and Nash Conservatory are some of the attractions you should not miss when you visit this garden.
Brooklyn Botanic Garden
A must-see garden located in the borough of Brooklyn, New York. This 21-hectare wide garden is famous for its "gardens within the Garden" theme which gives you a view of 200 cherry trees, Japanese Hill-and-Pond, a rose garden which covers 5,000 bushes of different kinds of roses, a garden for vision-impaired, and all others you would die to see.
If you can visit these countries and see with your own eyes the breathtaking beauty these botanical gardens have, travel for your own amazing experience. Nature can take your stress and breath away at the right setting.
---
World Class Airlines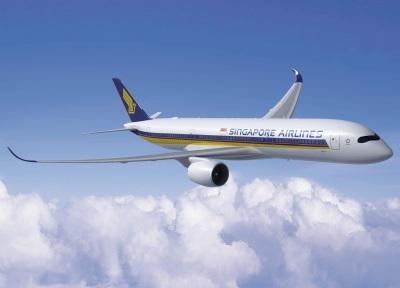 For some people, riding a plane is a stressful journey because of the lack of comfort and bad food that they usually encounter. However, with a lot of world-class airlines nowadays, flying is considered as one of the best things you can ever experience. Here are the some of the world class airlines and the reasons why they're considered as some of the best.
Singapore Airlines
Singapore Airlines has been consistently included on the top-rated airlines all over the world because of their unprecedented service on almost any category, such as cabin comfort, food, in-flight service, and value.
Cabin Unique Features
●      Economy: Has 32-inch economy seats with greater reclining capacity, and larger video screens for entertainment
●      Business: With 35-inch seats that fully recline horizontal, an entertainment multiplex, and a gourmet restaurant
●      First: Has stand-alone beds designed by Italian craftsmen Poltrona Frau, complete with Givenchy sleepwear and Ferragamo amenities.
Cathay Pacific
This Hong Kong-based airline is also on the top list because of the improvements they've done in every area. Cathay Pacific has comfortable seats, quality meals and among the first airlines to have rice cookers, toasters, and skillets on boards.
Cabin Unique Features
●      Economy: Has upholstered seat with reclining and adjustable headrest and a 9-inch personal TV with a rotating library that houses thousands of entertainment resources
●      Business: With adjustable seats to fit in your mood and posture, personal storage, and  a 15.4-inch TV with audio and video
●      First: Has first-class seats that reclines into a full-lie bed with a massage function,  a closet, and an entertainment system in 10 languages
Emirates Airlines
Emirates Airlines is another consistently exceptional airline with their cabin comfort, food, in-flight service, and value. What separates this Dubai-based airline from others is the signature Shower Spa in its first class suite.
Cabin Unique Features
●      Economy: Equipped with personal seatback monitors with over 1000 entertainment resources, phones and email service at every seat
●      Business: With flat-bed seats that extends up to 79-inches long, large-screen personal entertainment systems, and built-in mini bars for every seat
●      First: Has a personal mini-bar, adjustable lightning, vanity table, mirror, wardrobe, and a seat that can be converted to a flat bed with a mattress
With the unique features of these airlines, you'll feel comfortable while riding planes anymore. So if you're the kind of flyer who cares so much about comfort, quality food, and service, these airlines will surely pass your standards.
---
Travel Sites for Single Women
If you are single, don't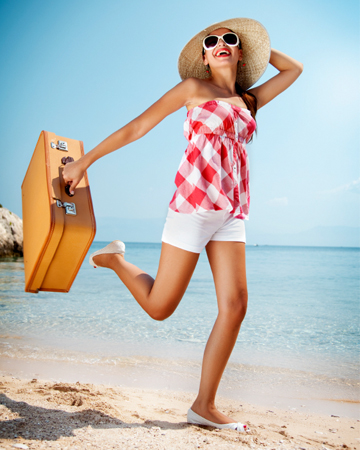 be depressed but instead, look on the bright side. You have all the time in the world to do the things you want to do that most married people can't do. You have less concerns and responsibilities, giving you the chance to travel, relax, mingle, and make friends all at the same time.
Take your time now and leave the stress behind without worrying about who's coming with you. Just check out the travel websites below for the unforgettable trips that allows you to travel along with other single women.
This site offers different vacation options for singles like cruises, adventures, trips for seniors, and all others. They have tours purposefully made for all ages, so whether you are below 35 or above, you will surely have a tour to pick.
Tours for 2013:
●      January: All-InclusiveResortWeekPuntaCana, DominicanRepublic
●      February – March: SouthAmerica: RiodeJaneiro - IguassuFalls - BuenosAires
●      April: Paris, ProvenceandtheSouthofFrance
This traveling company offers a variety of worry-free tours. Just pay and enjoy the life of a single woman with other single women like you. With their exciting destinations and excellent full service, you will not ask for more.
Featured destinations:
●      Palm Springs
●      Tahiti
●      Germany
If you are are looking for exclusive tours for women, this travel site is perfect for you. Single or not, just as long as you are a female who wants to travel along with other women, you are welcome. Gutsy Women Travel offers guided land vacations and safaris, they also have travel vacation packages, and river cruises you will surely enjoy.
Trips for 2013:
●      January: NewZealandNorthernDiscovery
●      March: CostaRicaEcoAdventure
In everything you do or whatever situation you are into, always look at the positive side. Instead of worrying about your future, just think of today. Don't waste time, feel free to travel, relax, and enjoy the days because time flies.
---
Best Cities To Visit This Christmas
The United States is one of the best countries to visit for Christmas. With bright displays, wonderful celebrations, and fun Christmas traditions, you'll have a spectacular holiday season worth remembering. Here are some of the best cities to visit in the United States during the Christmas season.
 New York City
New York City gets vibrant with the holiday lights and colorful Christmas displays surrounding the city, making it one of the best cities to visit during Christmas. When you visit New York, be sure to check out the Rockefeller Center Christmas Tree in Midtown Manhattan. This enormous Christmas symbol is decorated with 30,000 energy-efficient LED lights and crowned with a Swarovski star. Aside from seeing the Christmas tree, you can also shop, ice skate, watch holiday events, or have your Christmas dinner at NYC.
 Las Vegas
Las Vegas is another great city to visit during Christmas holidays. As a city known for its shopping malls, fine dining restaurants, and entertainment shows, you'll never run out of fun ideas for your holiday vacation. You may visit the Lion Habitat at MGM Grand, watch the dancing fountains at the Bellagio, or take a tour at the Ethel M Chocolate Factory and Botanical Gardens.
 Orlando
If you want your kids to have an enjoyable Christmas holiday, Orlando is the best place to visit. During Christmas, this sunny city is transformed into a winter wonderland of celebration and exciting activities. With the four major Disney theme parks being its center of attraction, you can enjoy an array of dazzling displays, parades, and spectacular shows for all ages.
 If you want to have a different holiday experience from the usual Christmas dinner at your house, visiting these cities is a great option. Just take your time to relax and enjoy all the exciting Christmas happenings these cities have to offer.
---
Best Travel Sites
When traveling, you can trim down your expenses through visiting travel deal sites for the best discounts on plane tickets, hotel accommodations, vacation packages, and other travel essentials. Here are some of the best travel deal sites you can use to minimize your travel expenses.
Kayak.com
Kayak is a good site to visit if you're looking for the cheapest airfare available. One good thing about this site is that it can show you options of places to go for a particular per-ticket price range. And with a user-friendly interface, you can narrow down or specify your search by your preferred time flight time, flight length, weather, and vacation activities.
Hotels.com
Hotels.com is one of the best sites for making hotel reservations abroad. With more than 155,000 properties in over 60 countries, you can find the right hotel that will suit your lifestyle and your budget. You can also get last minute deals on Tuesdays and Thursdays and earn a free-night voucher after booking for 10 nights. Just be sure to check out the customers reviews of each hotel to be assured that you're getting the right deal for your money.
AirfareWatchdog.com
AirfareWatchdog is a travel site that uses travel agents to find and compile discounted airfare in the internet. This sites offers discount from Allegiant, Southwest Airlines and other small carriers, which you can't find on other travel sites. You can just sign-up at the site's reward program to get promotional codes and other discount offers.
Aside from these sites, you can also visit WhichBudget.com for finding inexpensive overseas flight, Autoslash.com for discount coupons on car rentals, and Bing.com/trave for figure out the best day to buy a ticket. All these travel sites can surely help you to get a memorable travel vacation without spending more.
---
Best Cruise Destinations
You have to spend time, effort, and, most especially, money if you really want to escape from the world of stress that your work, responsibilities, and everything else bring you. Life is too short to be stressed out so go ahead and have some relaxing getaway. I recommend a cruise to the world's best cruise destinations and find yourself free from physical or mental pressure.
Antarctica
Must-see:
Birds: Albatross, shearwater, fulmar, petrel, and others) and coastal species like skua, cormorant,  sheathbills, and terns.
Icebergs: In Paradise Harbor, Cape Washington in the Ross Sea, McMurdo.
Whales: Humpback, orca, blue, minke, sperm, and southern right.
Seals: Antarctic fur, crabeater, leopard, ross, and weddell.
Penguins: Adelie, chinstrap, gentoo, royal, and emperor.
Alaska
Must-see
Mendenhall Glacier: located in Mendenhall Valley in Juneau.
White Pass & Yukon Route Railroad: Most popular shore excursion in Alaska.
Glacial waterfalls and rainforests: outside Juneau.
Juneau Icefield: One of the largest ice field in the Western Hemisphere, located in the north of Juneau.
Caribbean
Must-see
Stingray City: located in Grand Cayman Island.
Aruba's white sands
Bahamas's pink sands
St. Lucia's black sands
Go wherever you want, just as long as the place you will visit can take away your stress. You may spend a lot of money in one of the best cruise destinations listed above, but it will surely be worth it, even the time and effort you will spend for it.
---
Benefits of Traveling
Nothing beats the enjoyment of traveling: you get to see a different environment, meet new people, and try things you have never experienced. It can also be the refreshment you need if you're losing enthusiasm over your work or getting bored with how you normally spend your weekends. If you've been stuck doing the same thing over and over again, traveling can be a solution to invigorate your tired nerves. Here are the top reasons why you should consider traveling.
Widens Your Knowledge
When you go to a completely different place, you'll get to see and experience how people in that certain locality live their lives. You get to discover their culture and get to know the country or place even more. These lessons or new discoveries may create an impact on your decisions, perspective about life, or how you live your life.
Creates Lasting Memories
No matter how good or bad your travel memories are, you still get a chance to experience something that you can treasure for a lifetime. You can document your experiences by making an essay or a photo album about it. The best part is, you can get to feel that experience again just by reading your stories or looking at your photographs.
Relieves Stress
Traveling may be the best solution you could ever think of if you have problems about love, life, or work. With completely new surroundings, you could forget all your problems for a couple of weeks or days. You will have a time for yourself to enjoy, relax, and do the things you want to do. It may also be the solution you need for a fresh start and feel inspired to face new challenges.
Lets You Taste Exotic Food and Go Extreme
One exciting fact about traveling is that you get to try a certain delicacies like  tacos, fried crocodile, sushi, fried scorpions, or any other exotic dishes. Also, you can get to experience what that place is famous for like, skydiving, rafting, and among others. You have no limits so you can try any  gastronomic blessing or any extreme outdoor activity.
Traveling may be the best reward you can give yourself. Never miss the chance to get out of your shell and explore what the world has to offer. Have a safe and enjoyable trip!
---
Top 3 World's Best Pizzeria
Pizza is one of America's favorite food. Indeed, no American can resist eating pizza, especially the best pizza of the world. So when you plan to travel, don't forget to check out the best pizza pizzerias wherever you go. Check out the top three list of the world's best pizza restaurants you may visit.
#3: SAO PAULO, BRAZIL - Speranza
Brazil's best pizzeria is located at Rua Treze de Maio, 1004, Bixiga  Sao Paulo, Brazil. They offer the best pizza in Brazil and other Italian cuisine. The must-try dishes here are their Margherita and Bruschetta, and their fine wines. This pizzeria received an overall rating of  25/30 (very good to excellent), and gained 64 Google reviews. You can also visit Margherita Pizzeria in Rua Haddock Lobo, 1255 - Jardim Paulista, Santa Pizza in Rua Harmonia, 117, and Bráz in Rua Sergipe, 406 - Consolação.
#2: NEW YORK, US - DiFaraPizza
New York's best pizzeria is located at 1424 Avenue J, Brooklyn. They serve classic New York-style pizza, Sicilian-style pies, Italian dishes like pasta, and others. The thin-crust pizza is one of their best pizza according to Newyork.com. Di Fara got an overall rating of 27/30 which means "extraordinary to perfection" and 1,122 Google reviews. Other great pizzerias in New York are Lombardi's at 32 Spring Street, John's Pizzeria at 260 West 44th Street, and Joe's Pizza at 7 Carmine Street.
#1: NAPLES, ITALY - PizzeriaSorbillo
The best pizza restaurant located in Via dei Tribunali, 38  80138 Naples, Italy. They are serving authentic Neapolitan-style pizza recommended by nutritionists to be included in a Mediterranean diet. This pizzeria was rated 26/30 which means "extraordinary to perfection" and got 74 Google reviews. You may also visit these other three amazing pizzeria in Via dei Tribunali; Di Matteo at 94, I Decumani at 58, and Il Pizzaiolo del Presidente at 120-121.
Now that you know where to get most amazing pizza that the world has to offer, why don't you start your travel plans? These places not only offer marvelous pizza, they also have all the visual and cultural experiences you crave. Travel and get the best of the time you will spend.
---